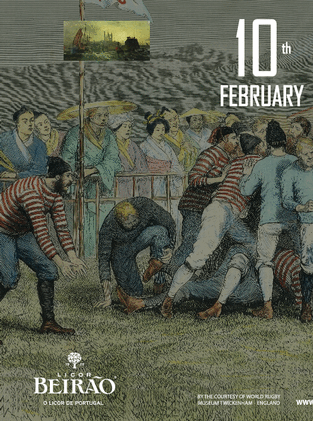 2018 E V R A European Series start in Scotland
Memoire de Rugby Association organize traditional Memorial Match in Cupar
Cupar (not far from Edinburgh), small town on the east part of Scotland, near St. Andrews Bay, will be the place of the Memorial game between Scottish and French veterans (take a look at enclosed poster).
Memoiré de Rugby Association, Amiens (www.memoirederugby.com ) EVRA Partner, organizes this match annualy (changing the places in France and Scotland) to the memory of the Scottsman Eric Milroy (Scottish international 1910 - 1914) and his comrades fallen in France during the World War 1st in the Battle of Somme.
Take this possibility also to watch Six Nations game Scotland vs. France . . .
Be welcome also with your Club to organize a Veteran Tournament as the part of EVRA Licor Beirao European Series . . . more details you can find at www.evrugbya.org - Events Calendar 2018 . . .

back