The third Scampionato Old Rugby had started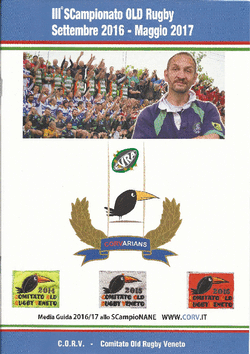 The 3rd edition of this C.O.R.V. Old Rugby Scampionato started last month with all 12 teams, again as the part of EVRA European Veteran Rugby Series.
By the decision of the CORV Committee 2016 / 2017 Scampionato will be dedicated to one of the founders Massimo Longega - NANI from Old Rugby Club Le Mummie (Venice). Player, Coach, man with great sense of humor, animator, orator, the first one to enjoy the good food and drinks . . . connected his Life with Rugby on manner that only the great personality have.
This Scampionato will have his name . . . ScampioNANE

back