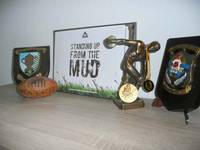 40th Anniversary celebrities of Farnham RUFC (England) finished with hosting EVRA European Festival at the start of Rugby World Cup 2015
About the 40 years of "standing up from the mud" they published the book that shows how the way of determination, willingness, hard work and camaraderie can lead to the success ...

cont.
ONE MILLION VISITS ON EVRA WEBSITE ...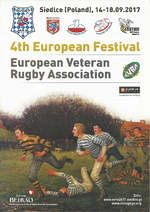 The start was on January 7th 2011 and since then, year per year the number of visits grew . . .
On Saturday, March 19th 2016 shortly before the start of Six Nations game Ireland vs. Scotland "EVRA counter" showed the number 1,000.000 . . .

cont.