EVRA 10th Anniversary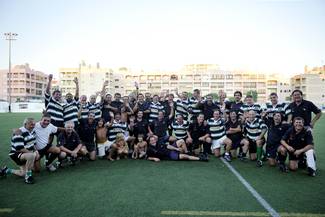 Dear Rugby friends / E V R A members ,
in this very unusual circumstances we "celebrate" our 10th Anniversary but . . . it is the time to "to look back in the past" of our development.
European Veteran Rugby Series, that started one year after our foundation, had been developed into continous "European" Veteran activities and thanks to our member clubs there have been yearly average about 50 tournaments . .

Cont...